Precision Skin Cancer Removal for the Little Rock Area, Central Arkansas, and Beyond
Patients with a skin cancer diagnosis naturally want the most effective treatment possible. For certain cancers, the ideal approach is a sophisticated excision technique that involves methodical removal and examination of tissue in the treatment area until all of the cancer cells are gone. This is known as Mohs surgery. The Little Rock area's Dermatology Group of Arkansas has not one, but two dermatologists on staff who are specially trained and board certified in this "micrographic" technique, which provides a cure rate of 95 to 99 percent for cancers that haven't been previously treated. That is the highest cure rate out of the available options for treating basal cell carcinoma and squamous cell carcinoma.
Mohs surgery is especially good for treating cancerous lesions and tumors that look small, but that expand significantly below the surface—like an iceberg in the ocean. Cancerous cells can often be found beyond what is visible, extending deeper than expected into the skin, as well as developing along vessels, nerves, and cartilage. Excision procedures that leave cancerous cells behind can allow the disease to continue to spread. Mohs surgery is designed to "track" and remove all of a lesion's cancerous cells to maximize long-term health.
Contact Us Today
Schedule your consultation for Mohs surgery for the Little Rock area and beyond. Call us at the Dermatology Group of Arkansas at 501-227-8422.
How Does Mohs Surgery Work?
The University of Wisconsin's Dr. Frederick Mohs developed Mohs surgery in the 1930s, creating a procedure that involves several specific steps:
First, the surgeon marks the outline of the visible part of the cancer on the surface of the skin. Next, the area to be treated is numbed with a local anesthetic, administered with a needle.
Once the area is numb, the surgeon begins the most painstaking aspect of Mohs surgery: removing the cancer in a methodical way. First, the visible cancer and an extra layer of skin are taken from the treatment area, after which the patient is bandaged and encouraged to rest comfortably. While the patient waits, the surgeon takes this layer of skin to a laboratory and processes it into slides for viewing under a microscope. Processing involves cutting the tissue into sections and staining them.
Next, the surgeon checks all of the edges of the skin sample, including the bottom, for signs of cancer cells. Results are marked on a "Mohs map" of the tissue section. If cancer cells are present, another sample is taken—but only from the areas where the cells were found. This process unique to Mohs surgery allows the surgeon to "follow" the Mohs map to find cancer in the skin and be sure all traces of it are being cut out without waiting for results to come back from an external lab.
The Mohs surgery continues in this way, repeating the back-to-back excision and examination process, until there are no longer signs of cancer cells in any of a sample's margins or at its base. Seeing what are known as "clear margins," a surgeon can be confident that all of a cancer's extensions or "roots" have been removed.
Lastly, plans are made to repair the wound made by the Mohs surgery. The vast majority of these repairs are handled in our office, where we perform linear closures, grafts, flaps, and more. Our primary goal is to remove the cancer for the benefit of your long-term health, but we also know that minimizing visible scarring is important to our patients' self esteem.
Since every patient's cancer develops in a unique way, there is no standard length of time to expect for Mohs surgery. The process tends to move relatively quickly, but we encourage patients to set aside a day for the procedure, just in case.
Mohs surgery at the Little Rock area's Dermatology Group of Arkansas involves several steps, including precise excision of the tumor, preparation of samples, intense scrutiny of samples for signs of remaining cancer cells, and new excisions in necessary areas. Microscopic examinations and excisions continue until there are no signs of skin cancer, after which repair and reconstruction will be discussed.
What Sets Mohs Surgery Apart from Other Cancer Treatments?
The main benefit of Mohs surgery is its cure rate, made possible by the process of checking all of the edges and base of the cancer under a microscope at the time of surgery.
The second benefit of Mohs surgery is that the size of the surgical wound is as small as possible, because only the skin affected by the cancer is removed. This results in less of a chance of damage to important structures that may be near the cancer, such as the eyes. It also means that the scar will be smaller once the surgical wound has healed. For these reasons, Mohs surgery is ideal for cancers that develop in the skin of particularly delicate, sensitive, or highly visible areas. Mohs surgery patients are often those with basal or squamous cell cancer found in the skin of their nose, on their ears, or on their lips, as well as those with cancers on the frequently sun-exposed head, neck, and hands.
Because Mohs surgery is such a unique approach to treating certain cancers of the skin, it requires specialized education and training. At the Dermatology Group of Arkansas, Dr. Garrett Nelson and Dr. Matt Graham are Mohs surgeons with board certification and extensive experience in the advanced technique.
In addition to our dermatologists specially trained in Mohs surgery, our practice includes a highly trained surgical staff, histotechnicians who prepare and study tissue samples, and an on-site lab.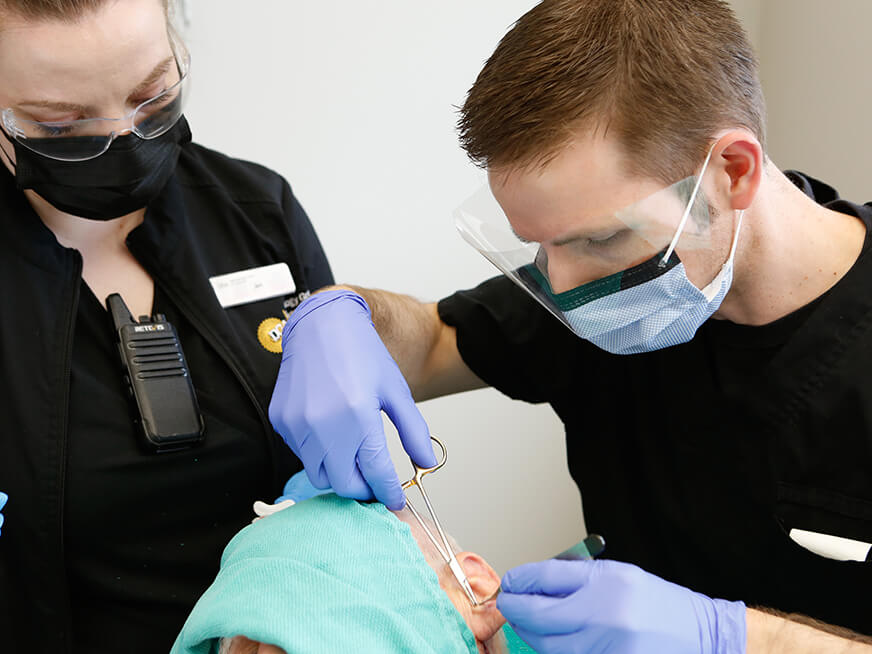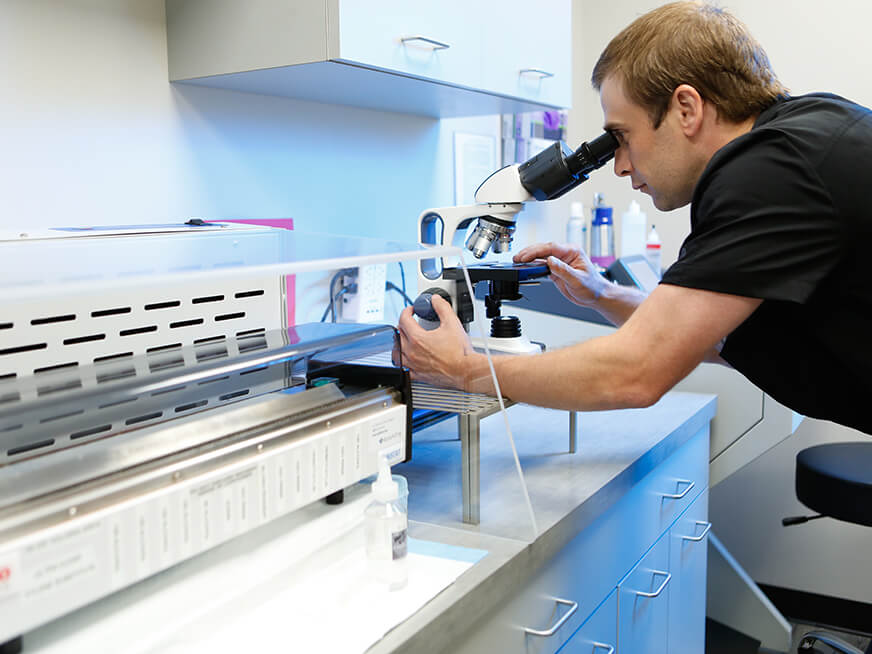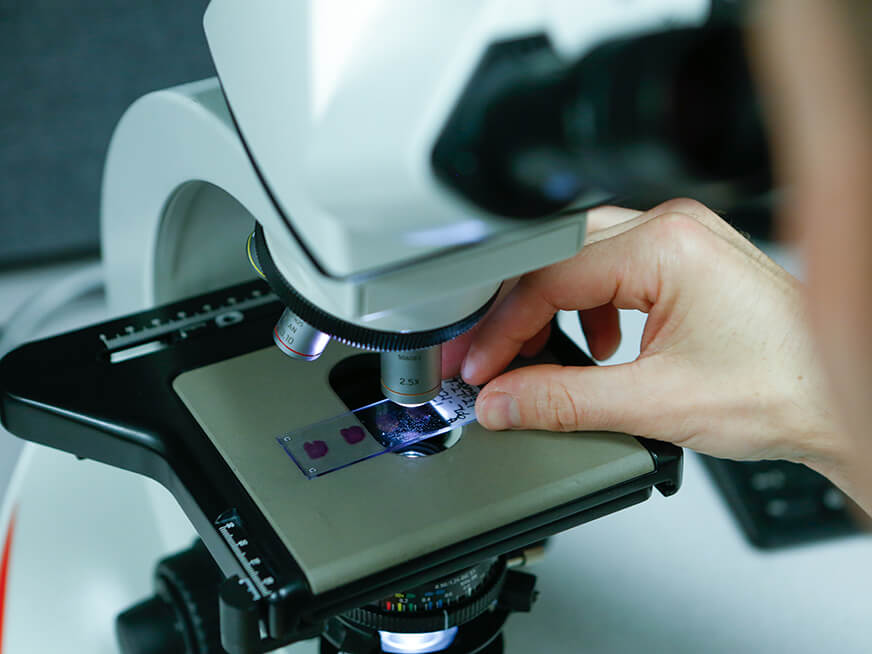 How Is Skin Repaired After Mohs Surgery?
Once the skin cancer has been completely removed with Mohs surgery, plans for repair of the wound are made. Many wounds can be closed with a simple line of stitches. Other wounds heal best if the body is left to heal naturally without further surgery. Some wounds may require a more complicated form of repair, including flaps or grafts that involve skin moved from donor sites to close the wound.
No matter the approach, patients who choose Mohs surgery enjoy the smallest possible wound for their cancer.
What Other Cancer-Related Services Are Available for the Little Rock Area?
The Dermatology Group of Arkansas offers a range of skin cancer treatments to be able to help a wide variety of patients. Different treatment options work better for different cancers. In addition to Mohs surgery, we also provide a variety of treatments for the destruction of cancers, such as electrodessication and curettage, standard excision, topical chemotherapy, and systemic chemotherapy. When appropriate and if warranted, we will also refer patients to outside providers. Our goal is to maximize your chances of having the best possible outcome.
Getting an accurate diagnosis and starting a treatment plan as early as possible is crucial for any skin cancer patient who wants the best outcomes possible. Our team performs routine full body skin scans so we can identify suspicious moles and other lesions that require a closer investigation. Biopsies allow us to have small samples tested to determine whether cancer cells are present.
Once we are able to make a diagnosis, we can get started on treating the cancer. We will be with you to provide you the support you need throughout your journey of healing, whether that includes Mohs surgery or a different approach.
Contact Us Today
Contact the Dermatology Group of Arkansas today for Mohs surgery in the Little Rock area. Call 501-227-8422.
Our team at Dermatology Group of Arkansas is looking forward to hearing from you and building a relationship to help you get your best skin possible. Follow us online, reach out to us directly to set up a meeting, or both!